It was
Carp Fair
last weekend -- around our house, possibly the most-looked-forward-to event of the year (other than Halloween, Christmas morning, and
Labour Day weekend
).
What's not to like? Midway rides, animals to pet, fair food, animals to look at, carnival games, cotton candy, animals being judged (horses, cows, sheep), friends to meet, snowcones, animal droppings to avoid stepping in, antique tractors, giant snakes, fresh-squeezed lemonade, superannuated rock acts to listen to, science exhibits, prize-winning pumpkins, face painting, balloons, home-made pies -- I tell ya, it's heaven.
We started out in the cow barn. The Carp Fair is a true agricultural fair, and we started where the 4-H Club members were getting their Holstein heifers ready for competition.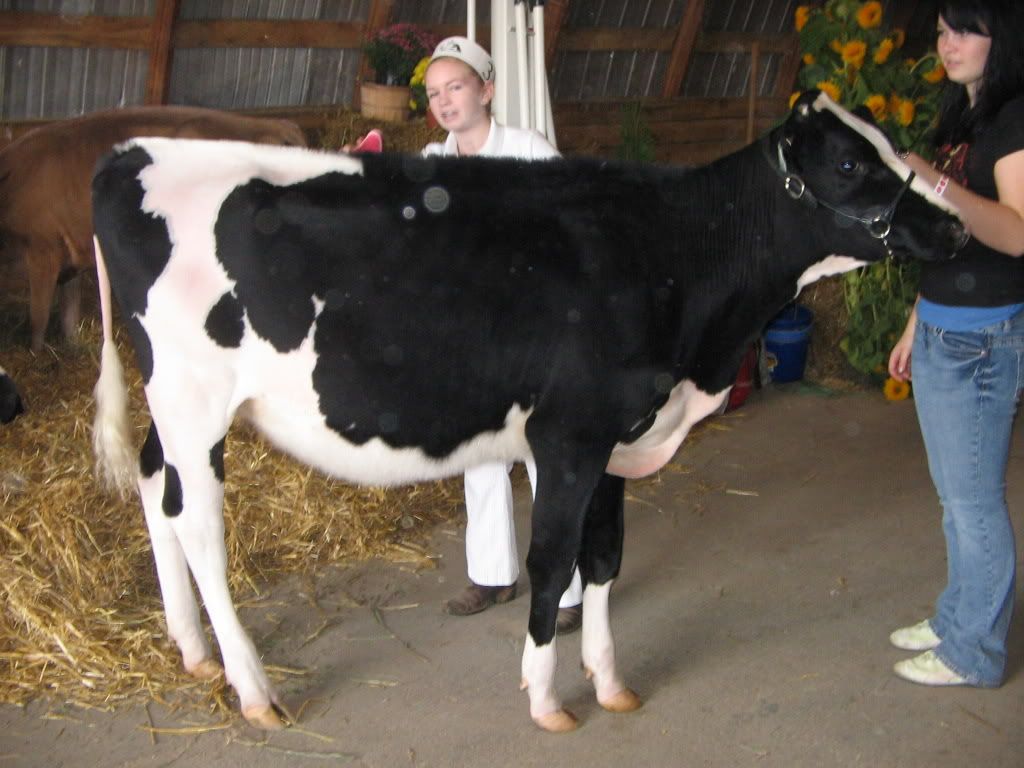 The the girls were agitating to get to the rides, so off we went to the midway. We got about 20 metres, and I was brought to a standstill by a kettle corn stand. As I might have mentioned before, thanks to Jen, I'm addicted. I forked over some cash, and we walked on, stuffing our faces.
The girls went on many, many rides, including the Tilt-a-Whirl animal ride: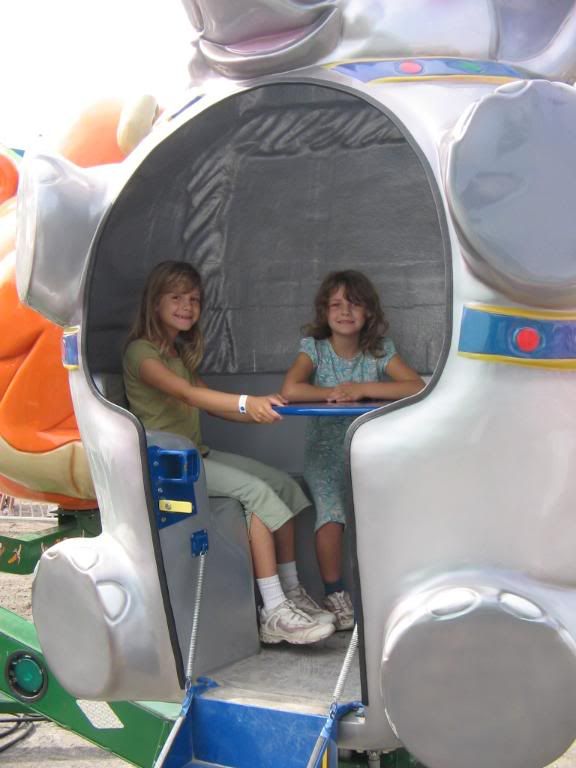 The bumper cars: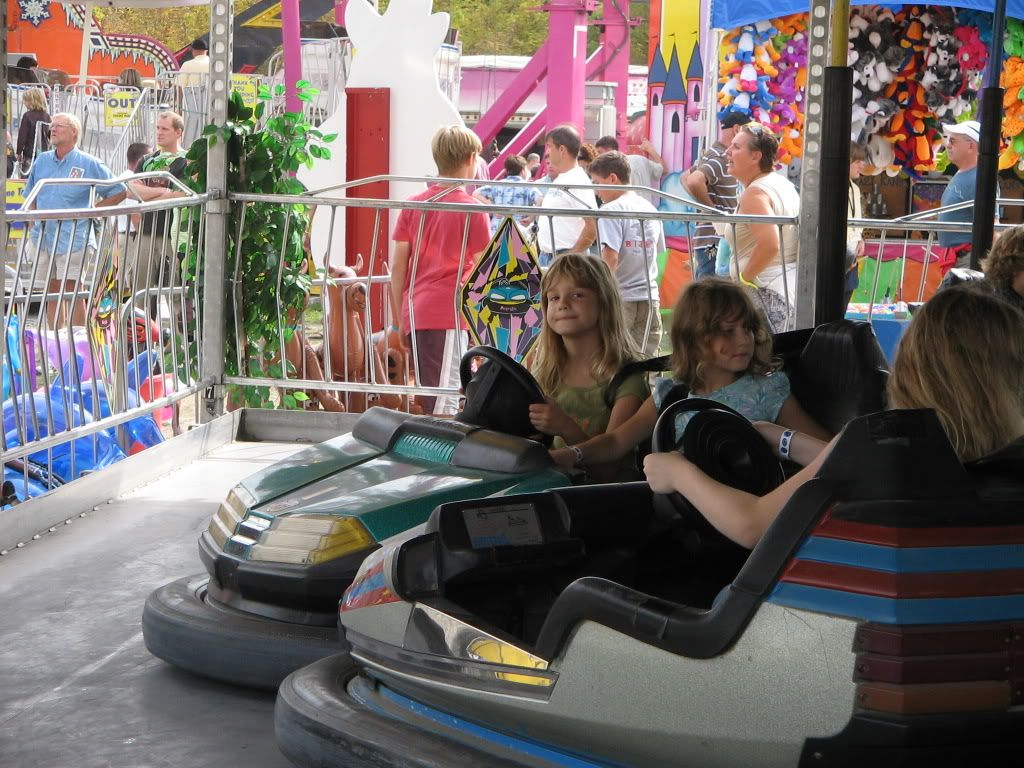 The Scrambler: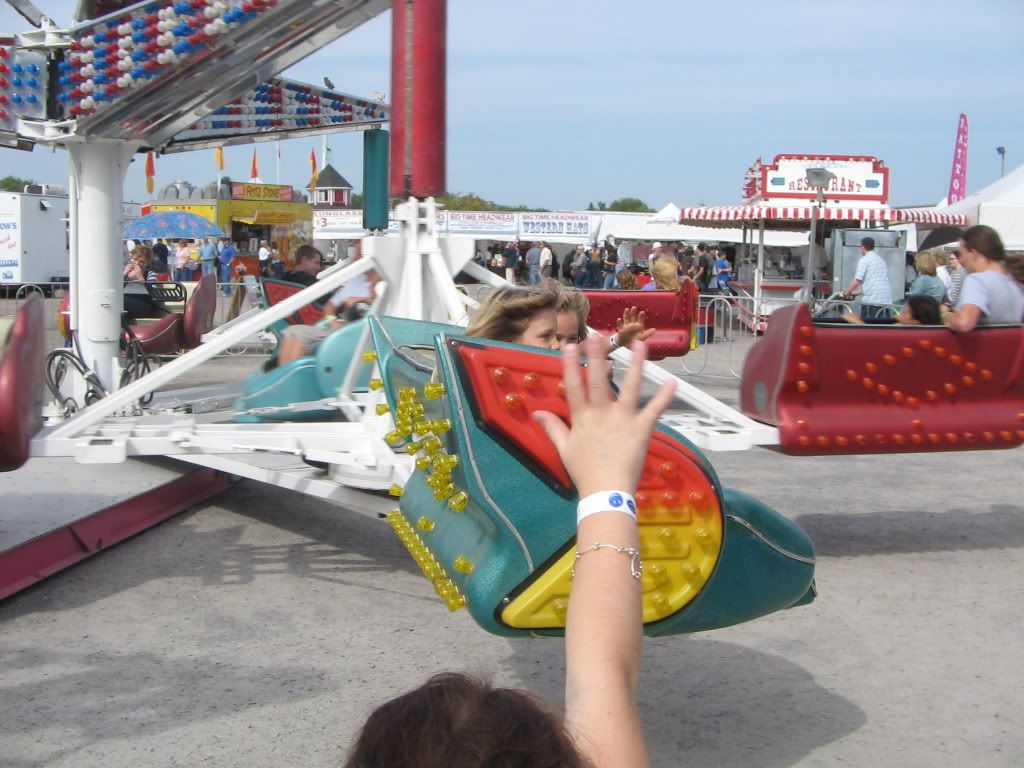 And then we decided to check out some other parts of the fair. We watched the judging of the Clydesdales in the heavy horse competition: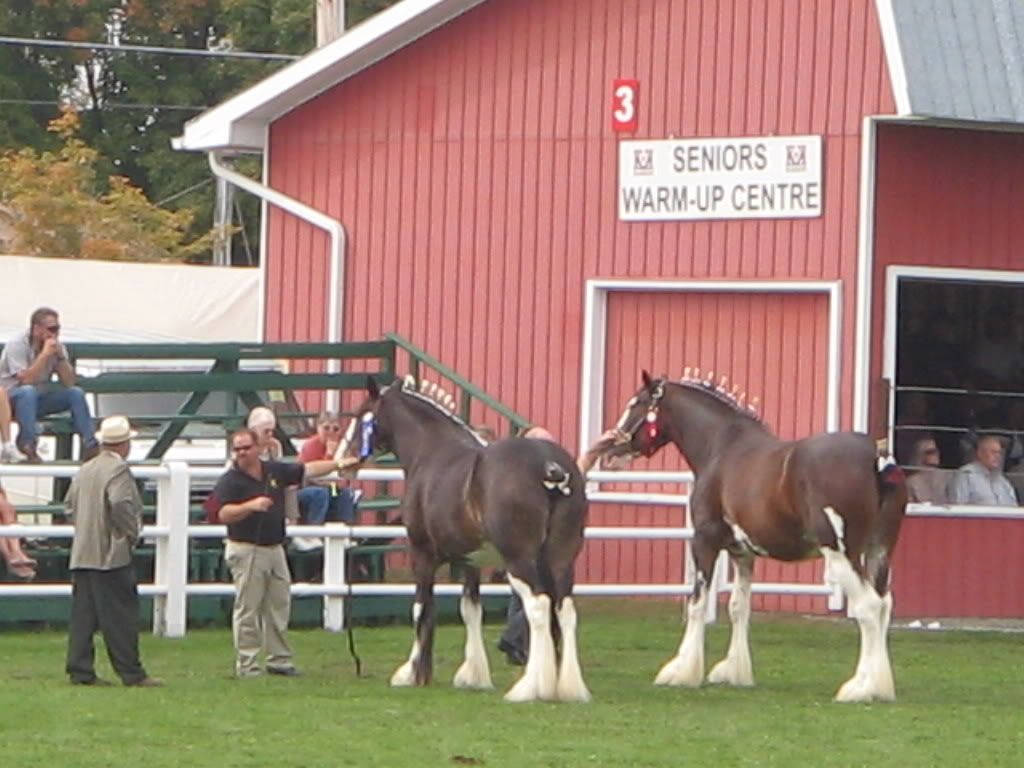 Then we went to the Family Tent for some shows. Here's Rachel up on stage with Mad Mike for the Mad Science show. She's helping with an experiment using air pressure: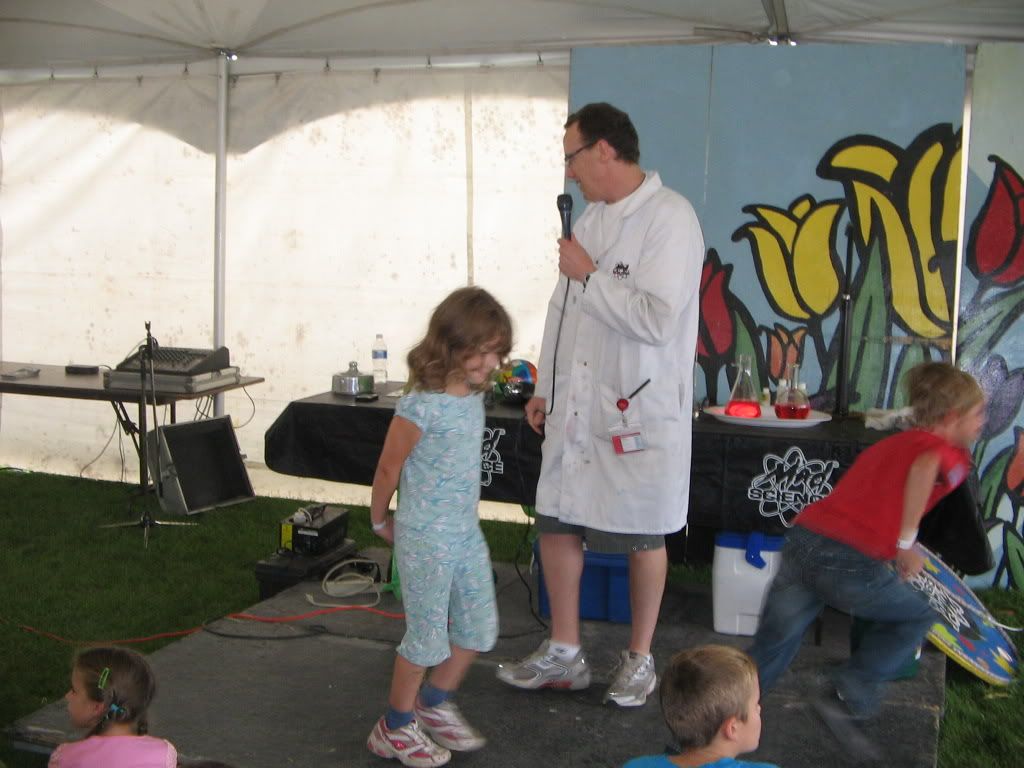 Just in the corner of the tent was an electric cow that the kids could practice cow milking on. When you pull on the teats, water squirts into the bucket. With the amount of time they spent milking, they could have filled 17 buckets.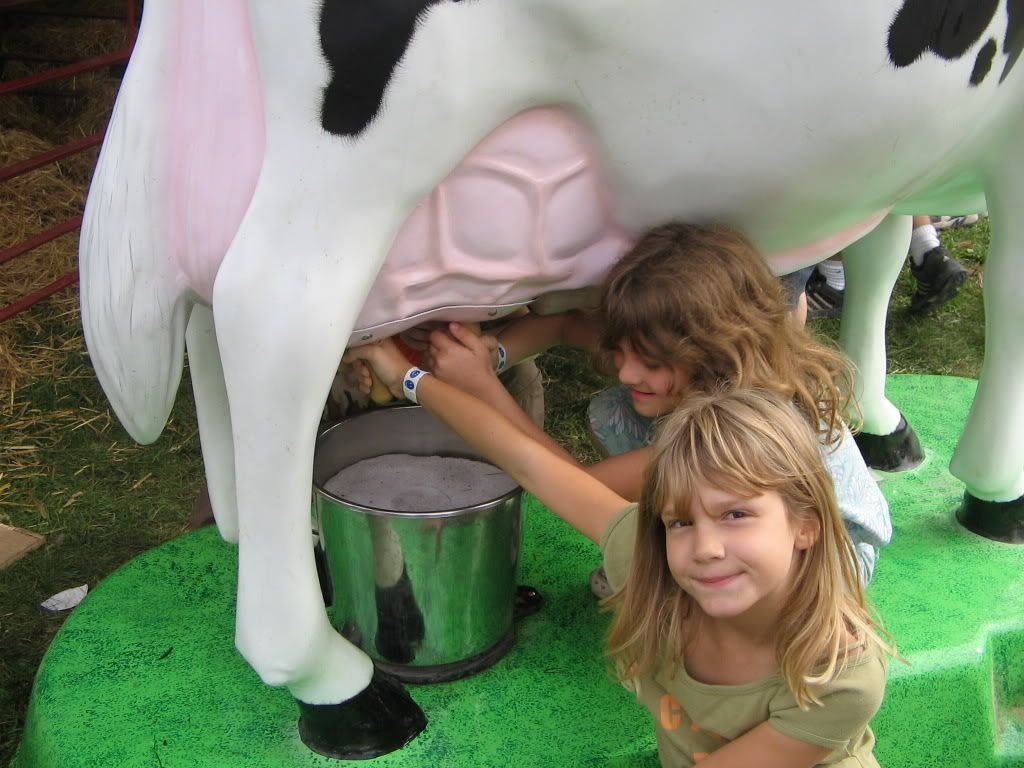 Then we saw the Little Ray's Reptile Zoo show on Giant Snakes of the World. This was a real hit with Leah whose career objectives have just changed from doctor/artist/author to reptile zoo owner/artist/author. Good luck with that. She was most enamoured with Moishe, a 12-foot, 170-pound African Rock Python and her handler Kevin (below). Leah spent a good 20 minutes petting the snake and asking Kevin questions, so he let Leah hold Moishe on her lap. Unfortunately I didn't get photos of that, but she was ecstatic and will never forget having the snake wrapped around her torso and in her lap.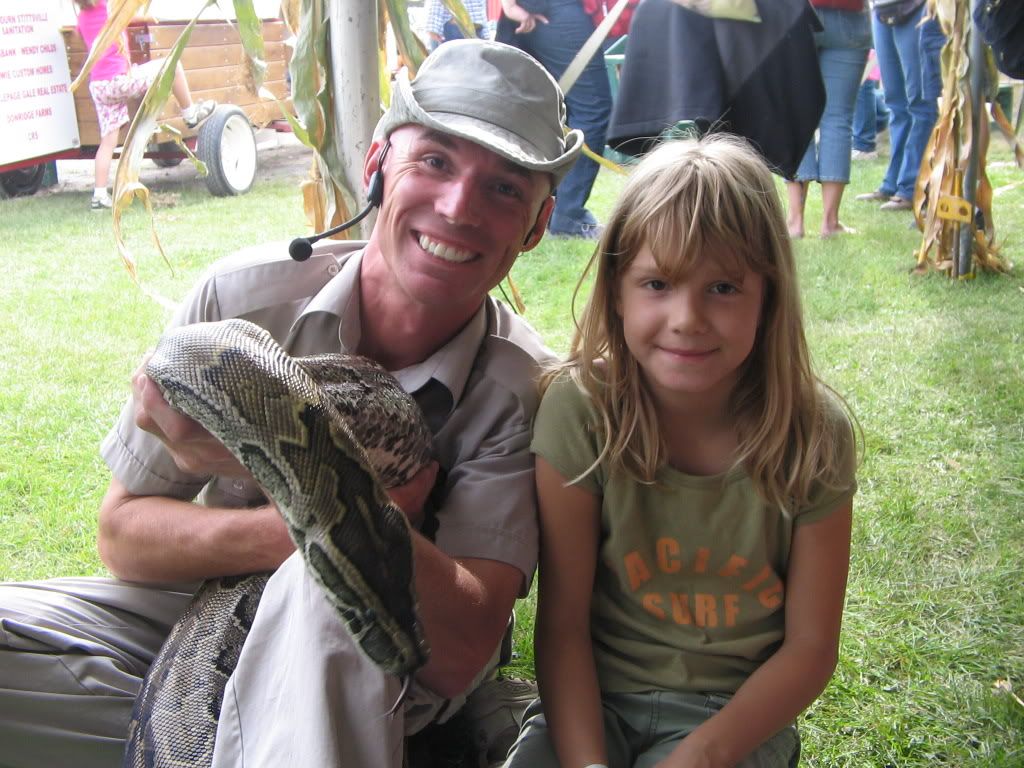 We checked out the homecraft and gardening exhibits: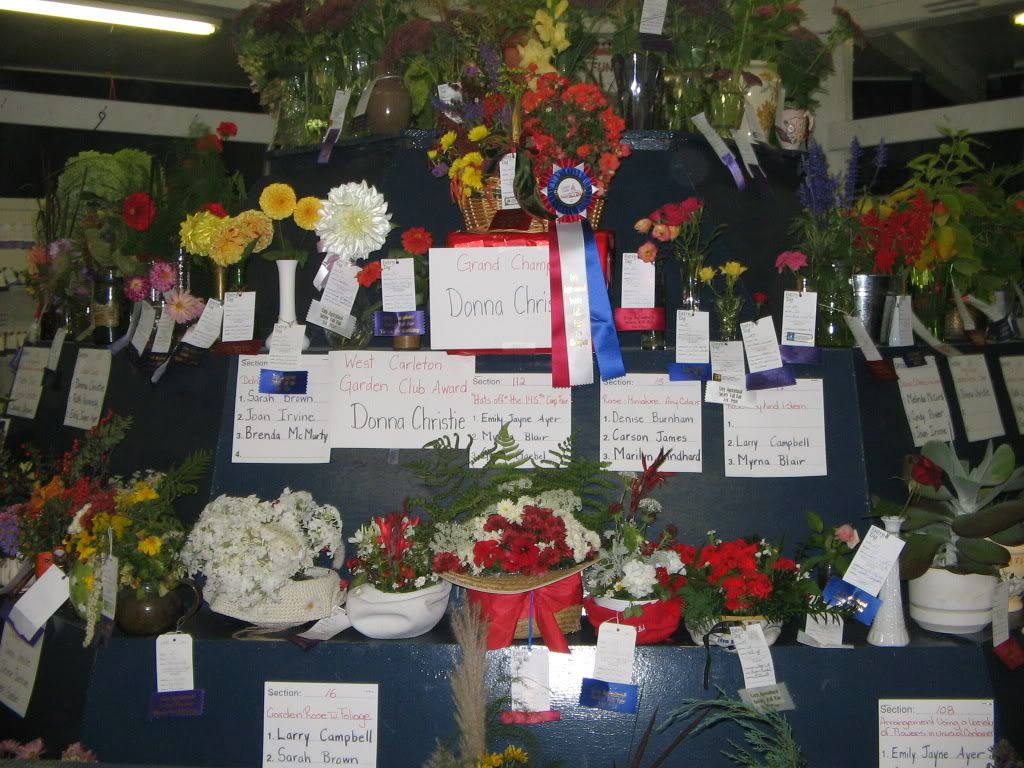 I am so entering my cinnamon buns next year. I think I can win a ribbon.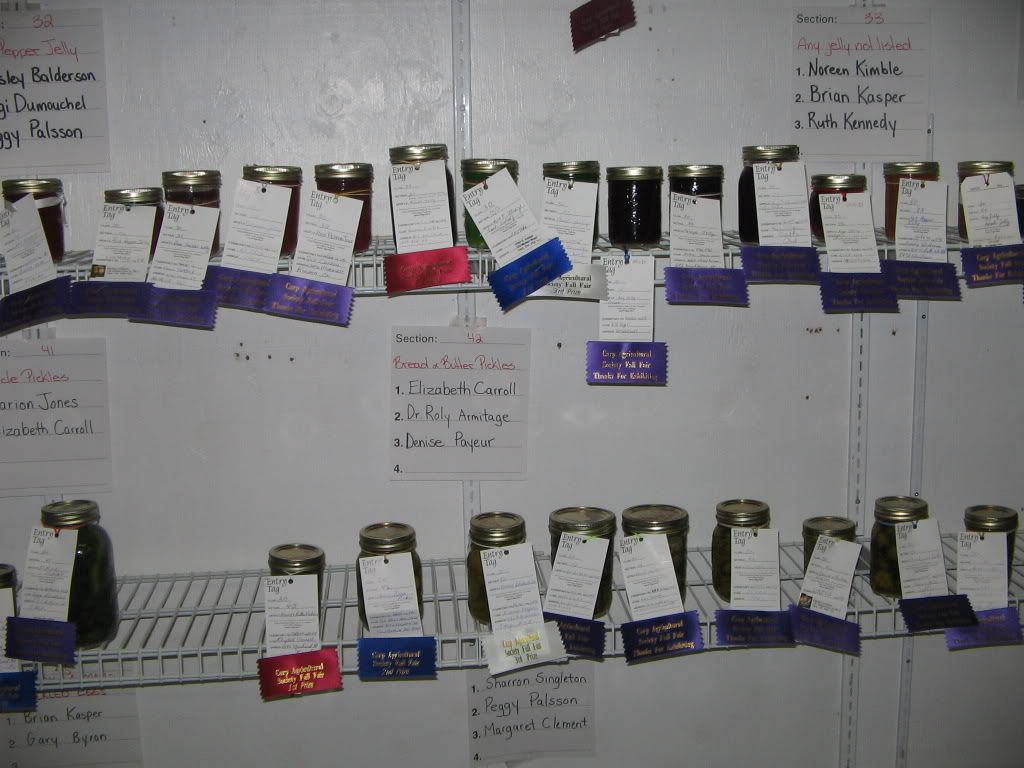 And finally, the petting zoo on the way out: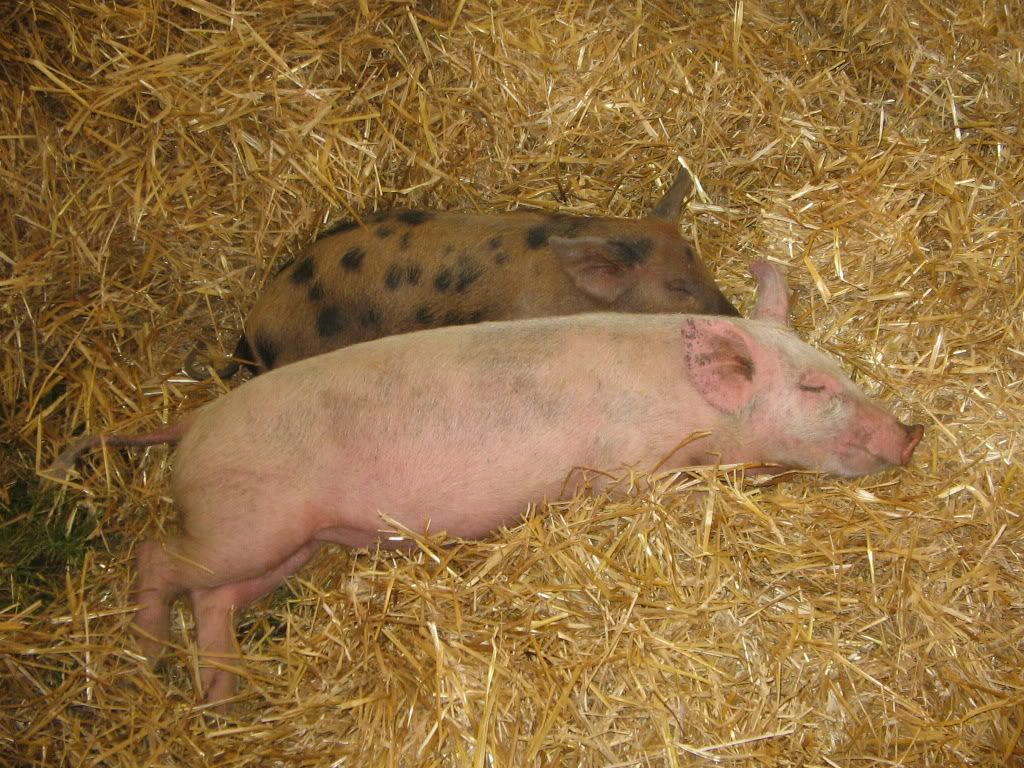 (Hee. check out the lid on this duck -- E=MC2. *snicker*)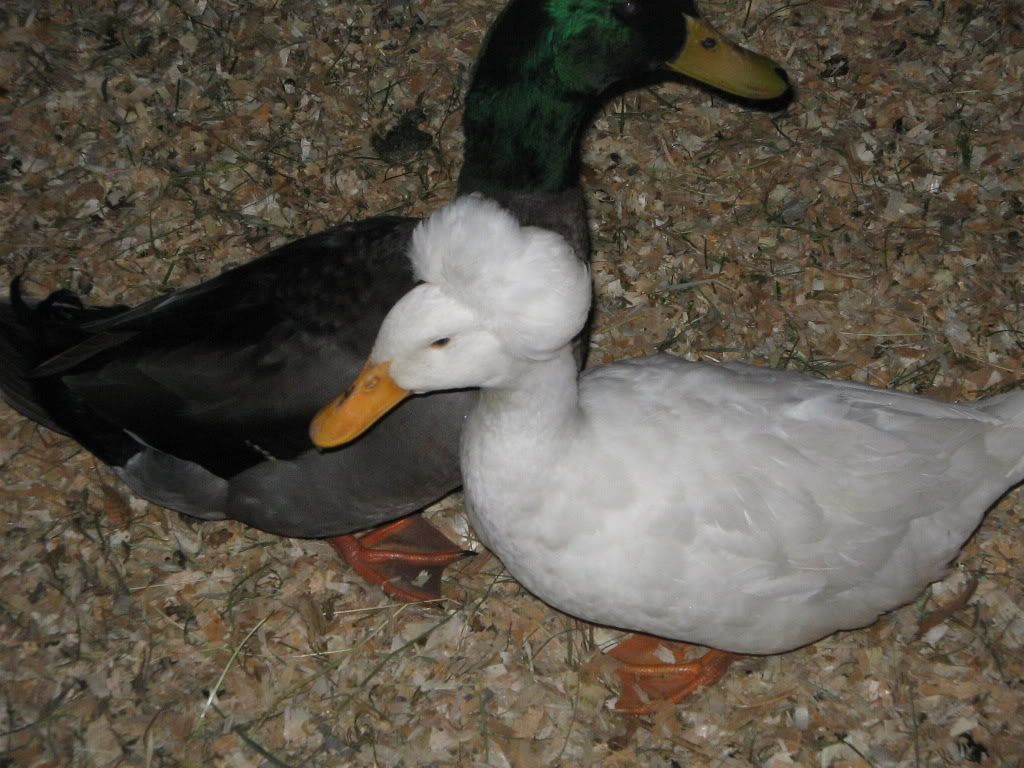 As the sun set, two very tired and cotton-candy/snowcone sticky girls and their mum took one last look at the midway and headed for home.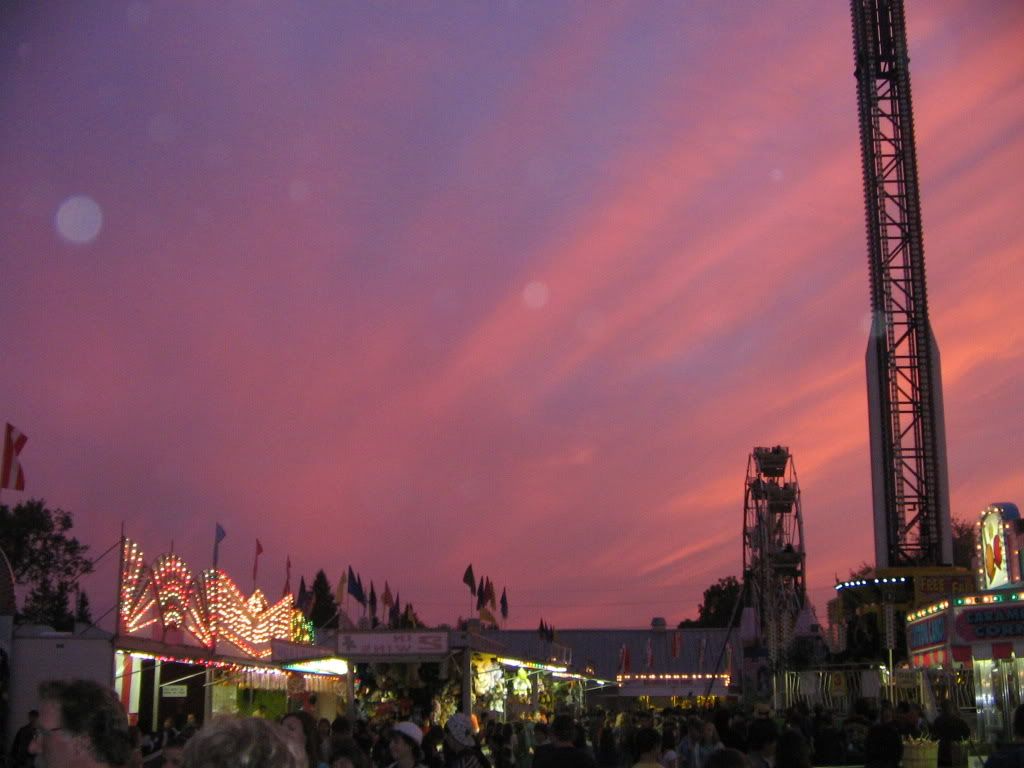 Only 363 more sleeps til the next Carp Fair.