Nah, not that kind of bombed. What kind of a girl do you think I am?
(OK, those of you who know me in real life, SHUT UP
NOW
. And quit snickering. I mean it.)
A bunch of us fun-loving geological-editor-type girls, and Lowell, went out to the
Beaver Street Brewery
in Flagstaff to try some microbrewed beer and we were
photobombed
(which the
Urban Dictionary
defines as "to drop in a photo unexpectedly...to hop in a picture right before it is taken".) We asked our waitress to take a picture of everyone at the table, and one of the waiters apparently thought he'd make a fine addition to the pic.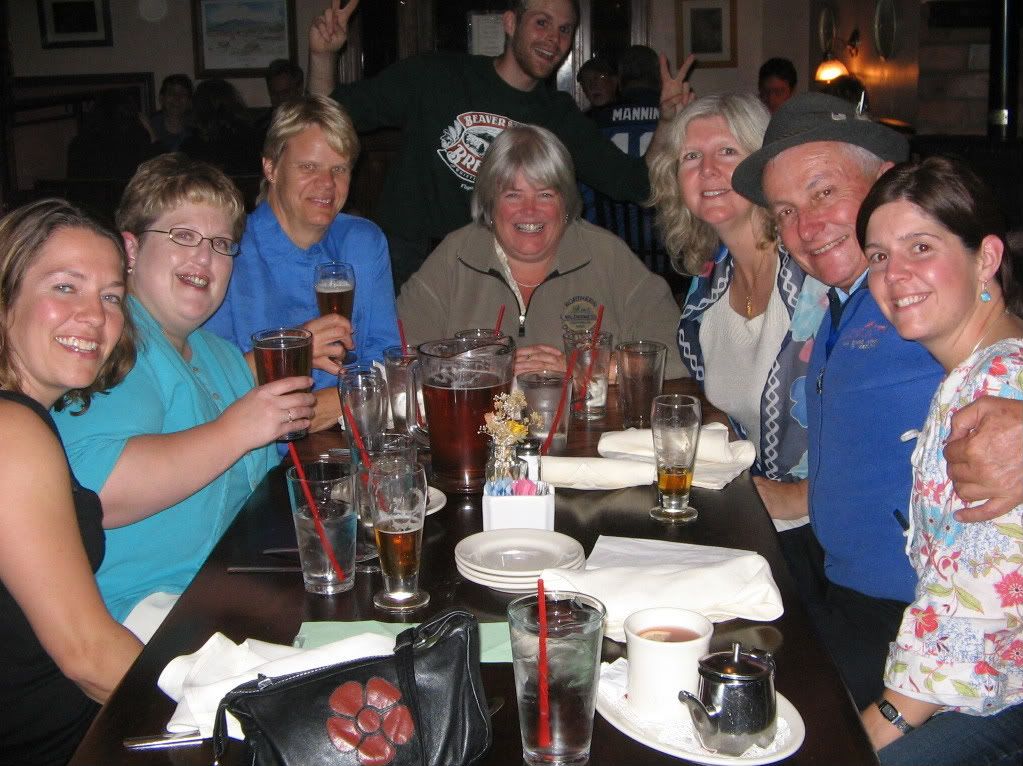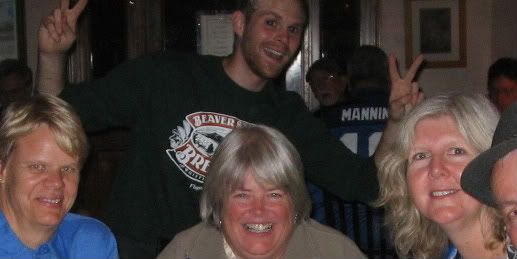 Well, he does kinda liven it up, I must say.
Carp Fair report tomorrow. I promise.