Josie, at
No Internal Editor
, gave me this award the other day, and I'm downright honoured.
Josie also makes my day when I read her blog. She and I have so much in common -- single parenthood, twisted sense of humour, hockey, beer, geographic nearness. We shall meet someday, and the world may never be the same afterwards. So, thank you, Josie.
The rules:
1. Write a post with links to five blogs that make your day.
2. Acknowledge the post of the award giver.
3. Display the "You Make My Day Award" logo.
4. Tell the award winners that they have won by commenting on their blogs or emailing them the news.

This is going to be difficult. See those blogs in my blogroll? Every one of them makes my day. Each and every one. Each and every day. So I'm going to put names from the blogroll in a hat and pick 5 and explain why they make my day.
Life's Little Adventures. I've 'known' Alissa online now for at least five years now, maybe more, and it never ceases to amaze me how you can be friends, good friends, with someone you've never met. Alissa is shares her life with her boys and her husband Andy on her blog. The good, the bad, and the funny. And the photos... the photos are breathtaking and inspiring and endearing and enlightening and sometimes cute. Her pictures and prose make my day.

Pardon the Egg Salad. A relatively new read for me. Velocibadgergirl cracks me up with her stories of her new house and her pictures of lolkitters. I think I still have a small piece of toast in my lung somewhere that I aspirated while reading comments about crickets that contained the phrase "The Dread Cricket Roberts has come for your sooouuuuls!"


Hello World, It's Me. I love checking in with Nadine and her beautiful kids the Monkey (toddler) and Roo (just a couple of months old). Nadine lives in the Netherlands and makes me laugh with her stories of doctors who look like Hugh Grant and taking pictures of toys in compromising positions (I liked her before, but fell in love with her when she took a picture titled 'Brokeback Duplo').
Breadcrumbs in the Butter. I am in awe of Chantal. She has four kids, a job, a catering business and still manages to play soccer and run and ogle men at the gym. Her children are great, and often it's things they've said that make my day. Like Meghan saying that she knows it's spring because, "The truck smells like poo, and there are dead animals on the road again!"
Daysgoby. Jessica's wry humour, stories about Rosey and Cass, and wonderful photos are why I check in there daily. She brings a bit of Nova Scotia into my day.
Not content with just showering me with accolades, Josie also tagged me with a meme. The Six Words meme.
Here are the rules:
1) Write your own six word memoir
2) Post it on your blog and include a visual illustration if you'd like
3) Link to the person that tagged you in your post, and to the original post if possible so we can track it as it travels across the blogosphere
4) Tag at least five more blogs with links
5) Don't forget to leave a comment on the tagged blogs with an invitation to play!
OK, here goes:
Learning life's what you make it.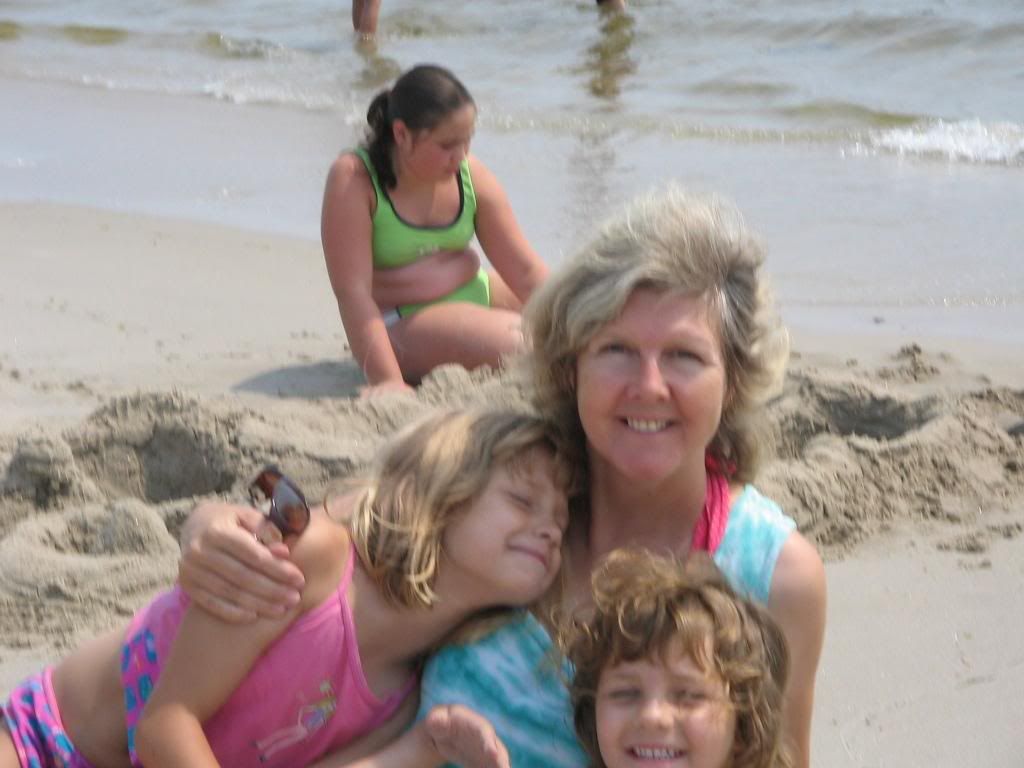 I tag the following lovely bloggers:
Dani
,
Briana
,
Holly
,
Meanie
, and
Stacy
.